women empowering women
to

rise
SPONSOR a local woman.
give her hope.
follow her journey and watch her life transform - Yours will too.
Unify Women is working on a job training program for women here in Roseville, California affected by a crisis. We want to empower these women with an opportunity to learn how to start their own online business.
With this program, we will provide a safe place to learn, grown and heal.
Sponsor this program, give them hope and be apart of something that will also change your life.
SPONSOR a sister overseas​
program beginning in

2020
give her hope, when she feels like she has lost everything.
Unify Women is working on a training program to give women affected by conflict and war, a chance at something real, at a future that many of us simply take for granted.
We don't see "refugees" seeking asylum from war and violence, we see people who want to have meaningful, healthy and vital lives.
Sponsor this program and apart of something that life-changing.
We develop innovative programs for women affected by crisis and conflict. Our programs will help them heal, learn and grow. We want to empower these women and teach them to be self-sufficient and leaders.
Join us!
Stay tuned for our upcoming event and how your can get involved.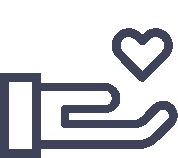 "We can change the world and make it a better place.
It is in your hands to make a difference."