Your donations of books are the main sources that sustain our social enterprise for our youth-run business. With them, we provide an opportunity for them to take charge of their lives.
​
FITRAH is still accepting donations! We need books to maintain vital business revenue. We ask that donations be left outside in one of our drop-off locations into our labeled bins. Please call Amreen with any questions 916.412.2854
our DROP OFF LoCATIONs
with donation bins
We have drop-off locations throughout the region for convenient donations of books. If you need a donation receipt, please email us at
and we will send you one.
Rocklin
4602 W Imperial View Ct, Rocklin, CA 95677
Can donate any day 6am-6pm
East Roseville
9601 Martella Ln, Roseville, CA 95661
Gated community, call to schedule drop off 916.970.0770
Folsom
464 Higgins St, Folsom, CA 95630
Can donate any day 6am-6pm
Gold River
11651 Red Gulch Ct, Gold River, CA 95670
Can donate any day 6am-6pm
Carmichael
1431 McClaren Dr, Carmichael, CA 95608
Can donate any day 6am-6pm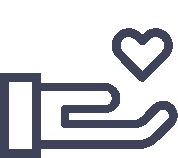 "We can change the world and make it a better place.
It is in your hands to make a difference."